2.
Poolside view while the sun browns my skin.
Which means, hello freckles...goodbye pale legs.
3.
Outdoor movie screening at Penn's Landing (Definitely doing it this year!)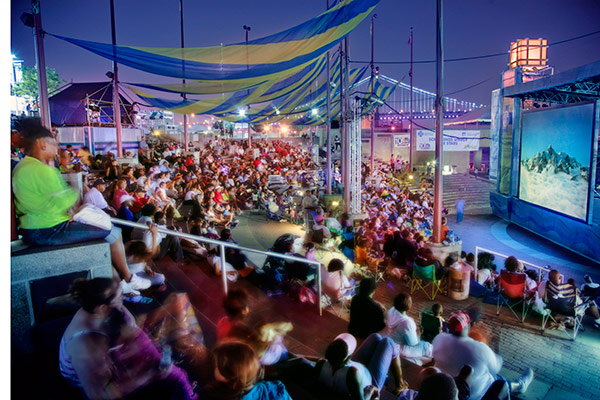 4.
Rain after many days of scorching heat.
5.
Sporadic BBQs = A great excuse to eat, drink, and play
dominos/board games/bingo with family and friends.
7.
Cherry water ice and the red stain it leaves on my lips and tongue.
8.
My birthday (August 12th).
9.
Easy, casual summer dresses.
10.
Melting ice cubes against my skin for relief on really hot days.
These are a few of my favorite summer things.
What are yours?